We can finally plan our cruises again…seems like ages ago, right?  I've put together some travel gift ideas for cruisers, whether first time cruisers or those with dozens of cruises under their belts. 
Remember to include your friends and family who've never cruised but are considering it.  Any of these gifts would be appreciated by your land-lubber friends, too!
Some of these little gifts that may seem like tchotchkes or super silly can be really helpful on a cruise, whether used in your stateroom or ashore.
Best Gifts for Cruisers, Whether First Cruise or 50th!
This post contains affiliate links to products I highly recommend, or have used and trust. I may earn a small commission at no cost to you, if you make a purchase through these links.  Read full Affiliate Disclosure here. Thank you for supporting Cruise Maven!
Did you know that power strips with surge protectors are NOT allowed on ships?  I used to bring a typical power strip/surge protector on cruises for a few years. 
I didn't know there were two different choices.  However, I would always unplug it when I left the stateroom.
But unplugging my power strip/surge protector wasn't good enough for fire safety. Eventually, a combined power strip/surge protector was not allowed. 
Your stateroom attendant was given the green light to "confiscate" it until the end of the cruise.
This is simply a multi-outlet power source WITH USB.
Cruise Power Strip No Surge Protector with USB Outlets
WODISON Foldable Clear Hanging Travel Toiletry Bag
This is the hanging organizer that I always pack.  It lays flat in my suitcase or carry-on. 
The smallest zipper pockets get filled with earrings and pendants and one for just dental floss.  I can fit my toothbrush and toothpaste in one of the wider zipped pockets and eye makeup in another wide pocket.
This is a great gift for first time cruisers who might not know exactly the best way to pack for a cruise.
There are times when I'm in transit, whether on a ship or hopping on and off trains that this is perfect and holds everything I need, even for just one night.
Yes, I actually just bought this for myself and it arrived yesterday.  It was my best gift to a cruiser…me!  I wasn't sure if I really needed it…I'm not the most avid reader.  But that's partly because I don't like to pack actual paper or hardcover books for travel. 
And though I hate to admit it, small print is getting more difficult and annoying.  Plus, there's not always the best reading light. (Sounds like a litany of literary excuses, right?)
With this small e-reader, you can adjust the font size, line spacing and warmth or cool screen lighting.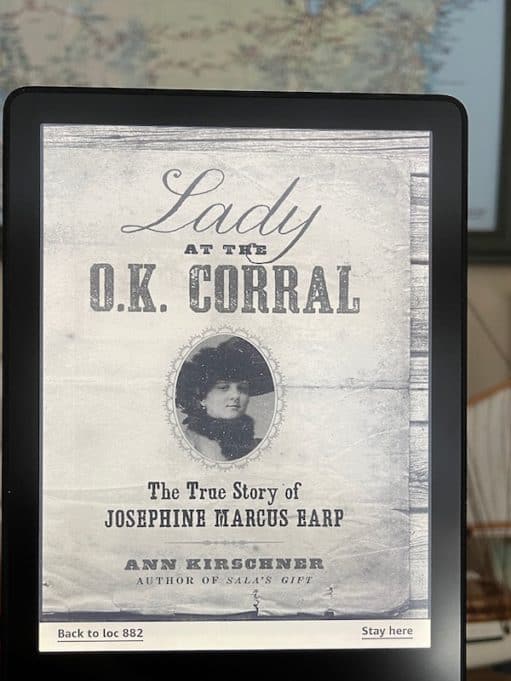 It took me all of five minutes to sync the new Kindle Paperwhite 11th Generation to my Kindle app on my iPhone and poof!  All my books and book samples were on my new Kindle. 
Though I always travel with my iPad and iPhone, this new Kindle edition is waterproof and super light.  I can sit on my balcony or at the pool and not worry about it getting splashed on or caught in a light rain or mist so common on an Alaska cruise.
READ MORE:  What to Pack for an Alaska Cruise
Packing Cubes – Don't Leave Home Without Them!

These are almost crucial to successful packing and living aboard a ship.  First of all, you can see the contents through the mesh top.  Second, they easily fit into the few drawers in your stateroom closet so you don't have to unpack the contents. 
The lighter colors are convenient (there's about five or six colors to choose) because they're easy to find inside the drawers or closet shelves.  
And I'll confess, I bought two sets of these packing cubes; one in black and the other in red.  I roll or fold everything into these and pack into my suitcase like playing Tetris til everything is in its place.
Amazon Basics 4 Piece Packing Travel Organizer Cubes 
Poo-Pourri – One Spray Goes a Long Way
Whether you're cruising in an inside stateroom or have a balcony, if you have a roommate, you might seriously consider a small bottle of Poo-Pourri. 
And yes, it works.  You simply spray a small "protective" layer of oil on the surface of the toilet bowl water to repress any, shall we say, unpleasant odors? 
Poo-Pourri Lavender Vanilla Scent Before-You-Go Toilet Spray
Yes, I bought this one, too.  It's a super-light and compact selfie stick and so much more.  It's a great gift for a solo cruisers or first time cruisers, too.
In addition, as a person that cruises and travels solo, I'll admit that I like to have at least a few photos of me with an interesting background to remember the trip. 
Or, if I meet some new friends, I can place it on a table, set my phone self-timer and get a decent group photo.
And last, it has an excellent built in stabilizer (that's a "gimbal").  So if I want to take a video as I walk around ancient ruins or record a calving glacier while the ship is in motion, it'll take the perfectly stabilized video.
It folds down into something about the size of your hand and fits neatly into its cloth case.
Portable DJI OM 5 Smartphone Gimbal Stabilizer with Case
READ NEXT:  9 Money-Saving Items to Pack for a Cruise
It's a passport cover that holds your passport with a window slot for your vaccine card.  There's also a pen holder and behind where the passport is secured, are slots for credit cards, ID cards and two sim cards.  It's also made of RFID blocking materials. 
Available in many colors and vacation-themed designs.  
ACdream Passport and Vaccine Card Holder Combo
Did you know that most walls and doors on cruise ships are metal? They may look fancy, but they're usually metal.  
These hooks are great for a zillion uses; hanging your hats and caps, sunglasses, lanyard with your room key, wet raincoat or umbrella and on and on. 
Living in a small room  for a few days or longer, it's so nice to be able to declutter your living space.  I bought two packs…I usually forget to "unstick" at least one on each trip. 
Strongman Magnets | 6 Pack of Powerful 30LB Neodymium Heavy Duty Magnetic Hooks
Yes, I have this one, too.  And in pink…for a Caribbean cruise, of course.  Because it folds into itself into a tiny package, I bring it along on all my cruises; you never know when you'll need extra space at the end of the cruise.
bago Packable Lightweight Backpack – Water Resistant 
Right.  I know I said that I keep my small earrings in the hanging organizer.  I use it for necklaces, bracelets and dangle earrings (or post earrings if the organizer is full).  This foldable case is small and easy to carry with you, NOT in your checked luggage.  
BAGSMART Travel Jewelry Organizer Case Foldable Jewelry Roll
This is the new water bottle from Hydro Flask…lighter weight but still carries 24 oz.  I ALWAYS tell people never to fill up a personal water bottle at a public drinking fountain on the ship.  It's disgusting, especially when someone lets the drinking area of the container touch the spigot on the fountain. 
READ NEXT:  Holland America Eurodam Review on Alaska Cruise
Instead, simply use one of the ships water glasses to pour.
I'll even pour from one of my water bottles that I buy in a package.  Why not just carry that with you?  Of course you can.  But…
With your own Hydro Flask, it holds more than a $2.99 plastic water bottle, is better for the environment, looks much nicer and you can bring it home!  Plus, I've used the lid handle with a carabiner clip to attach to luggage or a belt loop. 
Hydro Flask Lightweight Trail Series Water Bottle 
It may look kind of dorky, but it's really a handy gadget.  Great for shore excursions that involve more water fun…like a catamaran cruise, whale watching, or floating on a mat at the beach. 
It's waterproof, not just resistant.  Just make sure the seal is completely closed. There's even a quick release clip if you need your phone separately.
Mobile Phone Waterproof Pouch with Touch Screen on a Lanyard
If you only want to carry your ship card with you and keep your phone in your pocket or purse, then these are super handy, especially just for wearing around the ship.  
The pouch is also waterproof and fits all major cruise lines' ship cards.  Wear with or without the pouch, if you have a hole punched in your card for drinks, too.  These make a great gift idea for first time cruisers.
Cruise Lanyards for Ship Cards, 2-Pack with Several Cute Nautical Designs
These small but very sturdy journals come five-to-a-pack, one for you and four to share or gift.  Blank lined sheets make it easier to jot down your daily notes before you go to bed. 
I probably should have listed this one at the top of this post!
Instead of getting a piece of stationary and an envelope from the Front Desk, here's a pack of cruise ship thank you cards ready to give.  This is definitely something to gift for first time cruisers!  And a surprise gift for your cruise ship staff to receive it from you!
Even if you don't feel the need to "overtip" someone, leaving a special thank you note is very much appreciated by the crew, far away from their families and countries. 
Whether you've been or know someone who's planning an Alaska cruise, this ornament is the perfect reminder of an upcoming or previous bucket list cruise.
The ornament lists all the Alaska cruise ports on an Inside Passage cruise plus recognizable iconic symbols.  
Alaska Inside Passage Cruise Ornament
Recommended For Cruiser Who Love to Read 
And finally, you can give someone a gift of Kindle Unlimited if they have a Kindle e-reader (like my new Kindle Paperwhite) or to use with the Kindle app on any of their devices. 
In addition to my new Paperwhite e-reader, I also have the Kindle app on my iPad to use with my Kindle Unlimited plan.  I did this so I can download cookbooks and read the recipe as I cook. 
When it comes to finding the best gift for first time cruisers, experienced cruisers or even yourself, I hope my hand-picked list will make your gift-buying decision a little easier. 
Is there something you have that I didn't include?  Please leave a note in the comments.  Thank you!   
Sherry Laskin
I'm editor and creator of CruiseMaven.com and a solo traveler exploring the world on waves and wheels.   An avid cook, I collect recipes along the way from ships and places.  I hope my articles, reviews, news and photos entertain, advise and inspire you to try solo travel and see the world without flying.  Take a breath… stop for a meal and a glass of wine along the way.